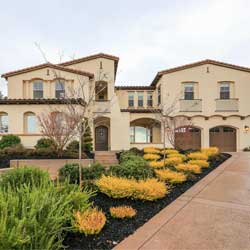 "I've bought and sold several homes over the years, and have NEVER found a realtor to be as helpful as Joe. I wouldn't hesitate to hire him again for real estate services! If you are reading this review, then that must mean you are considering the possibility of hiring Joe--but I'll tell you, there is nothing more to consider-- Hire him! You will be glad you did!
He was extremely helpful during my search, throughout the decision-making process, and through the closing process! The Bay Area is a tricky one to navigate real estate values as it relates to 'bang for the buck' vs 'location, location, location' and multiple bidders for virtually every home! As a 'finance guy', I was particularly sensitive to 'overpaying in a heated market'. Yet I had no choice, I needed a home.
Joe readily recognized my innate knowledge on the financial side, and leveraged his own knowledge of the dynamics of the Bay Area real estate market to add a tremendous amount of value during the process. He worked hard to compare and contrast the opportunities in front of me. He ultimately helped me to make the decision on the home I purchased, which left me feeling very good about my decision.
Everything went very smoothly and I'm very happy with my new home.
Thank you Joe!!!"
Ed B.